Imagine back in the day when the Elite Athlete Training Center was called the Chula Vista Olympic Training Center. Back then, in 2003, BMX was introduced to the Olympic Games as a full medal sport. Imagine the super heros of BMX from around the world on this very Chula Vista BMX track! Just think, today you can gain access to the Chula Vista BMX track and ride. Yeah, that's a rush. More than imagine, get out there and ride!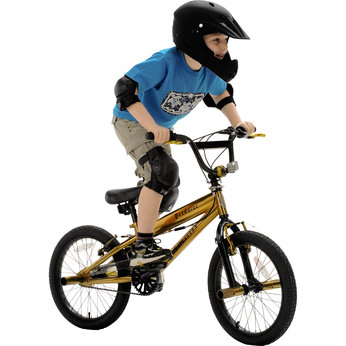 Olympic Training Center
2800 Olympic Pkwy
Chula Vista, CA
Phone: 619-456-7553
Email
tybrown316@aol.com
Track Operator
Tyler Brown
949-973-0949
Kasandra Brown
619-878-0225
Map to the BMX Race Track
Olympic Connection and this BMX Track
In 2003, the International Olympic Committee made BMX a full medal Olympic sport for the 2008 Summer Olympic Games in Beijing, China, and Māris Štrombergs (male, for Latvia) and Anne-Caroline Chausson (female, for France) became the first Olympic champions.
BMX History
BMX began during the early 1970s in the United States when children began racing their bicycles on dirt tracks in southern California, inspired by the motocross stars of the time. The size and availability of the Schwinn Sting-Ray and other wheelie bikes made them the natural bike of choice for these races, since they were easily customized for better handling and performance. BMX racing was a phenomenon by the mid-1970s. Children were racing standard road bikes off-road, around purpose-built tracks in California.
The 1972 motorcycle racing documentary On Any Sunday is generally credited with inspiring the movement nationally in the United States; its opening scene shows kids riding their Sting-Rays off-road. By the middle of that decade, the sport achieved critical mass, and manufacturers began creating bicycles designed especially for the sport.