City Hall
City Hall
276 Fourth Avenue
Chula Vista, CA 91910
Connect to the City on Social Networks
Jobs Offered by the City of Chula Vista
Visit the Job Opportunities at the City of Chula Vista website for more information about job availability, application assistance and equal opportunity rules.
About the City
Chula Vista is the second largest city in the San Diego metropolitan area, the seventh largest city in Southern California, the fourteenth largest city in the state of California, and the 74th-largest city in the United States. The population was 243,916 as of the 2010 census.[9]
Located just 7.5 miles (12.1 km) from downtown San Diego and 7.5 miles (12.1 km) from the Mexican border in the South Bay region of the metropolitan area, the city is at the center of one of the richest economic and culturally diverse zones in the United States. Chula Vista is so named because of its scenic location between the San Diego Bay and coastal mountain foothills.
Founded in the early 19th century, fast population growth has recently been observed in the city. Located in the city is one of America's few year-round United States Olympic Training centers and popular tourist destinations include Aquatica San Diego AKA the Chula Vista Water Park, Chula Vista Amphitheatre, the Chula Vista marina, and the Living Coast Discovery Center.
The Mayor
Mary Salas is a California politician from Chula Vista, California. She is a former California Assembly member who represented the 79th Assembly District from 2006 to 2010. She ran for the California State Senate in 2010 but lost. In 2012 she was elected to the Chula Vista City Council, a position she previously held from 1996 to 2004. She was elected Mayor of the city of Chula Vista in 2014.
The City Council
Click the image below to reference the city leadership organizational chart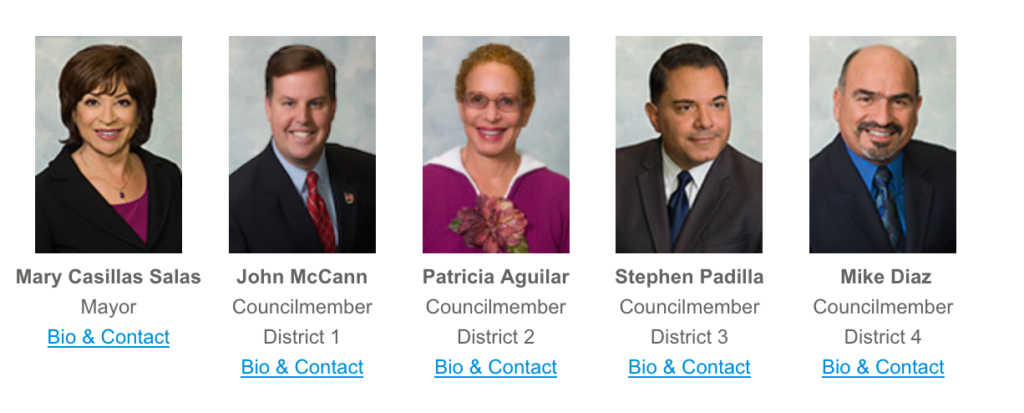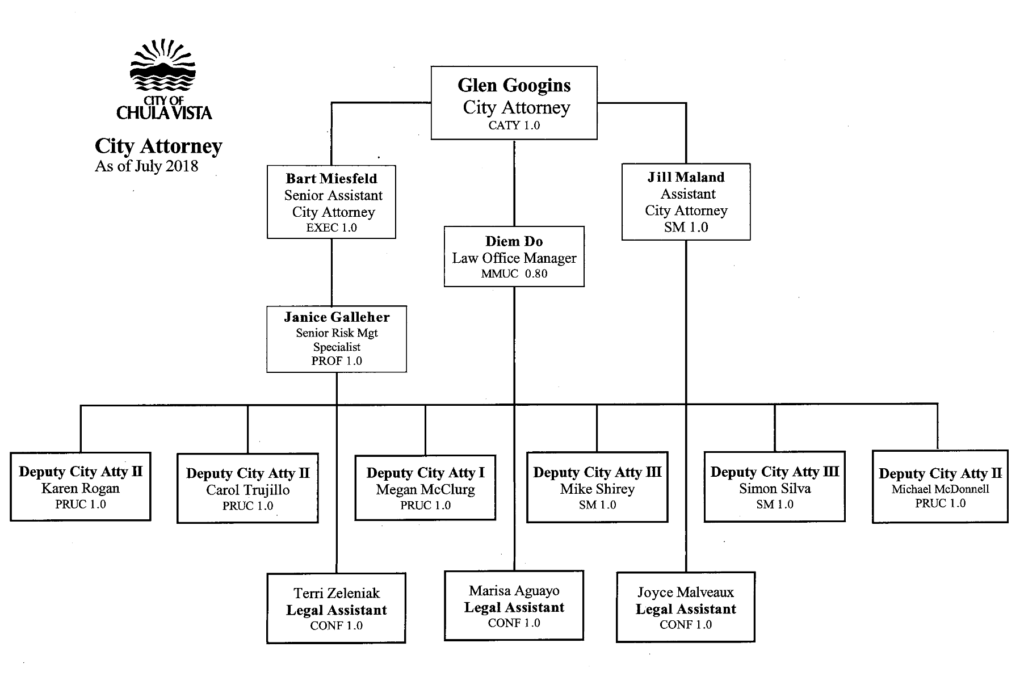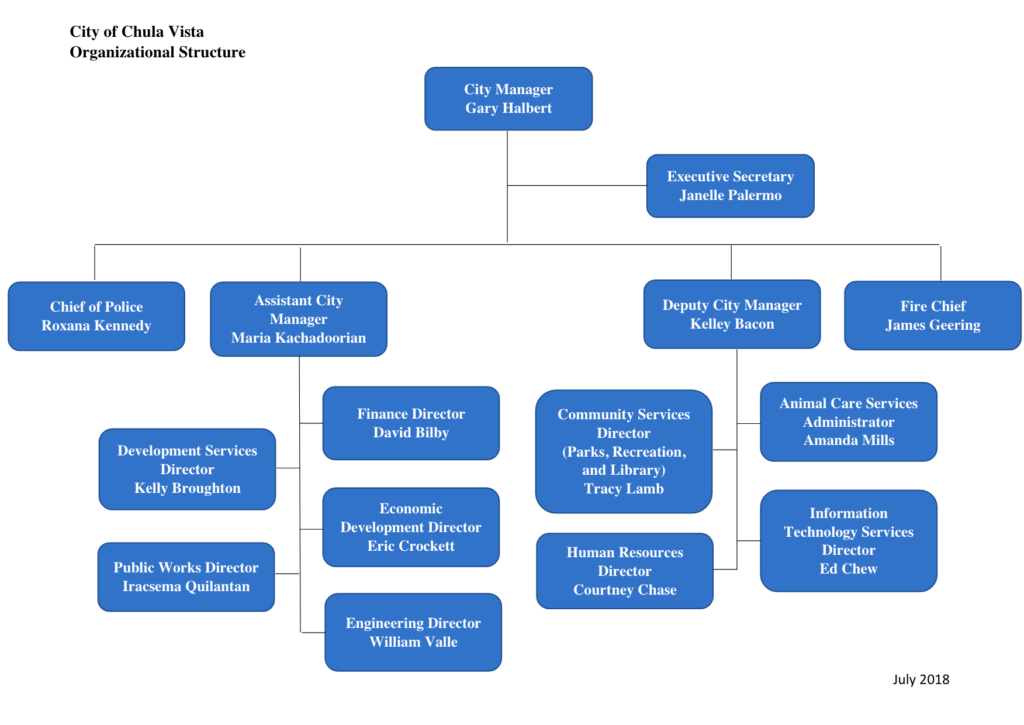 Suggest content for this page: