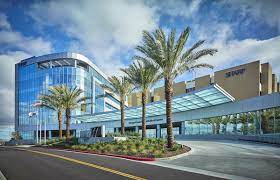 For parents-to-be, bringing a little one into the world can be stressful. Knowing you will give birth at one of the best hospitals in California can make all the difference when it comes to easing a parent's fears.
That's why U.S. News & World Report this week released its inaugural list of Best Hospitals For Maternity. The list recognizes 237 hospitals across the United States that are high-performing when it comes to maternity care.
Fifty-five hospitals made the 2021 list. Among them were Kaiser Permanente San Diego Zion, Huntington Hospitals and Loma Linda University Medical Center-Murrieta.
Other hospitals that are considered high-performing are:
UCLA Santa Monica Medical Center, Santa Monica
Kaiser Permanente Riverside Medical Center, Riverside
Lucile Packard Children's Hospital Standard, Palo Alto
To determine the Best Hospitals for Maternity, U.S. News evaluated 2019 data submitted by hospitals relating only to uncomplicated pregnancies. Data on high-risk pregnancies was not considered.
Infertility and Infertility Clinics in San Diego