IMPORTANT DEADLINE: Nominations for a champion due by February 17 at 5 p.m.
LINK: Nominate a champion today! 

The 4th annual Chula Vista Champions Event brought to you by the City of Chula Vista
Everyone is welcome to either nominate or self nominate a resident. This is super important because within our community are heroes and champions working hard every day. They ask for nothing and receive no recognition for their hard work. This is your chance to help the community recognize their contributions and greatness! 
The 2020 Chula Vista Champions Celebration is scheduled for Feb. 29 at the Chula Vista Elite Athlete Training Center. Beginning at 11 a.m.
This event celebrates nominees who have excelled in community service, academics, arts, sports and more. This is the fourth year for Chula Vista to honor its champions.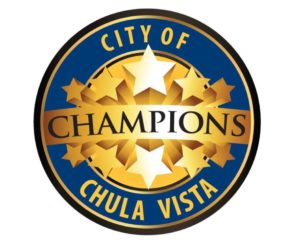 Nominations are being accepted until 5 p.m. Monday for an individual, team, class or other group living, working or playing in Chula Vista. Categories include academics, sports, community service, cultural arts, and other areas. Champions who have received an award within the past five years in the specific categories will be recognized.
Self-nominations are welcome and encouraged. Visit www.chulavistaca.gov/champions for more about the celebration and to nominate a champion.