The leader of a motorcycle gang has pleaded guilty to stealing Jeep Wranglers in Pacific Beach, Ocean Beach, and other areas that were taken to Mexico to be sold or stripped for parts.
The guilty plea by Jimmy Josue Martinez, 33, who is also known as "Motas," was in U.S. District Court on March 26 on the charge of conspiracy to commit transportation of stolen vehicles in foreign commerce.
"The joy ride is over for Mr. Martinez," said U.S. Attorney Robert Brewer in a statement.
Martinez was named as one of the leaders for the Hooligans motorcycle gang, which is based in Tijuana, where he lived until he was arrested in December.
The gang is believed responsible for the theft of more than 150 Jeep Wranglers worth approximately $4.5 million within San Diego County since 2014, according to the U.S. Attorney's office. They used high-tech methods to disable security systems and steel Jeeps in just a few minutes – often in the middle of the night.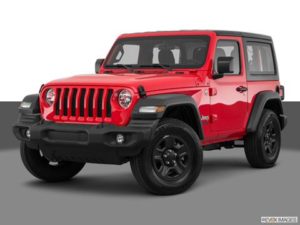 Martinez admitted to leading one of the Hooligans theft crews, which would target a specific Jeep days before the actual theft would take place. Martinez and others obtained the vehicle identification number in advance and managed to get secret key codes, which allowed them to create a duplicate key for that particular Jeep.
During the theft, the gang members would disable the alarm system and program a duplicate key using a handheld electronic device. They would quietly drive away without notice.
Martinez faces a maximum sentence of five years in federal prison and a $250,000 fine plus restitution. Sentencing was set for June 24.
As part of his plea, Martinez agreed to pay $246,396 in restitution to four insurance companies.
Martinez was ordered detained without bail by a U.S. magistrate who wrote he had fled to Mexico to avoid prosecution and lacked any U.S. residence or employment, according to court records.
"This case is a reminder that our proximity to the international border provides increased opportunity for transnational organized crime," said Suzanne Turner, the FBI acting special agent in charge.
"The Hooligans crime group took advantage of this proximity by stealing millions of dollars' worth of vehicles from San Deigns in order to hide, chop, sell, and profit from those vehicles in Mexico," said Turner.
"The FBI worked day and night, alongside our partners at the Regional Auto Theft Task Force to bring Martinez, the leader of this transactional organization, to justice," concluded Turner.
There were nine other Hooligans charged, with six who have pleaded guilty and three who are fugitives. Several have been sentenced, including Alejandro Guzman, who received 13 months in home detention in March 2018, after Guzman pleaded guilty to conspiracy.
Guzman, however, was arrested Jan. 19 for drunk driving in Chula Vista when he was supposed to be under home detention. A revocation of his supervised release is set for May 13 in federal court, and he has been transferred to a federal detention facility.
The Hooligans communicated via Facebook about their plans to steal multiple vehicles. One defendant wrote "they're going to say 'damn hooligans,'" with another defendant writing "we're a plague," according to their grand jury indictment.
Two 2007 Jeep Wranglers worth $22,225 and $21,709 were stolen in Pacific Beach in January and September 2014, and a 2008 Wrangler worth $33,685 was stolen in Ocean Beach in June 2014, among others, the indictment says.
One gang member wrote on Facebook that victims "don't leave me anything outside anymore," as owners started putting their cars in garages, according to a page of the indictment.
A co-defendant, Sebastian Garcia Ponce, 21, is awaiting sentencing on May 6 after he pleaded guilty to conspiracy. The indictment says he participated in the theft of a Honda motorcycle on the San Diego State University campus.
Court records listed Mario "Cifre" Echeverria-Ibarra, Adan Esteban Sanchez Aguirre, and Narcisco Zamora Banuelos as fugitives after warrants for their arrests were issued on May 24, 2017.